disappointed
ok, I've been working too much "for fun", a stupid challenge to what I called "those modern things"...but I'm seriously realizing
how this is not my world, I'd better quickestly step back to my monk's desk and start again writing what my hand knows and
manages at its best, the ancient graphiæ - as you can see, I'm posting one of my own folia's "remake" below, as a sample of
one more challenge I'm self-suggesting: doing again some old things I'm re-discovering lately, whose "too simple" making
I'm trying to correct in some way - not an easy accomplishment to run after, neither is it all that good to repeat, but those texts
are so very stimulating at this further reading...I'm also adding some more "funneries" - oh, not meant to show any skills at all!,
I only need to be commented AND criticized seriously as well: my eyes refuse to give me a real sight of such BLEACHies...: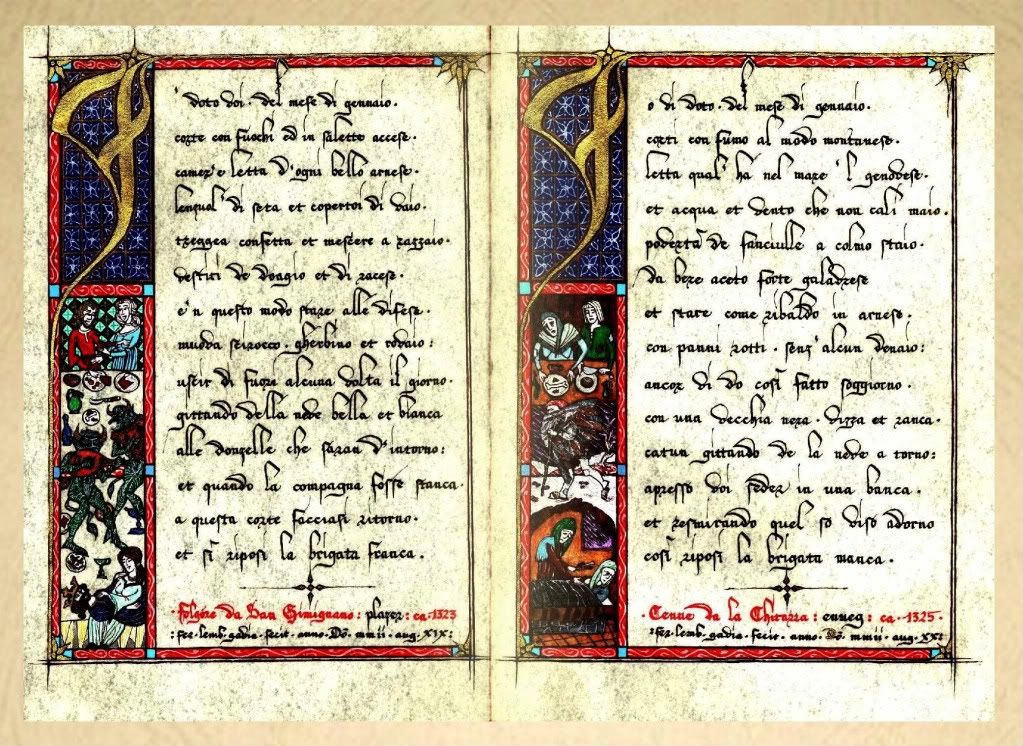 PLAZER & ENUEG
(after Cenne de la Chitarra and Folgóre da San Gimignano, allow me to invite you all to search them and enjoy!)

- binding parchment, Italy, 2nd half of XVIIIth century;
- double page, approximately cms. 18,03 x 27,02;
- shell gold "zecchino", 24 kt. on gum ammoniac;
- quill: turkey, left wing medium rower";
- terræ, gouaches.





A MEDIA LUZ
tango - Donato & Lenzi, 1924:

- Amalfi handmade parchment paper, 330 g/mq;
- Fabriano "Roma" cardboard;
- approximately cms. 13 x 27;
- gold leaf on gesso;
- modern inks.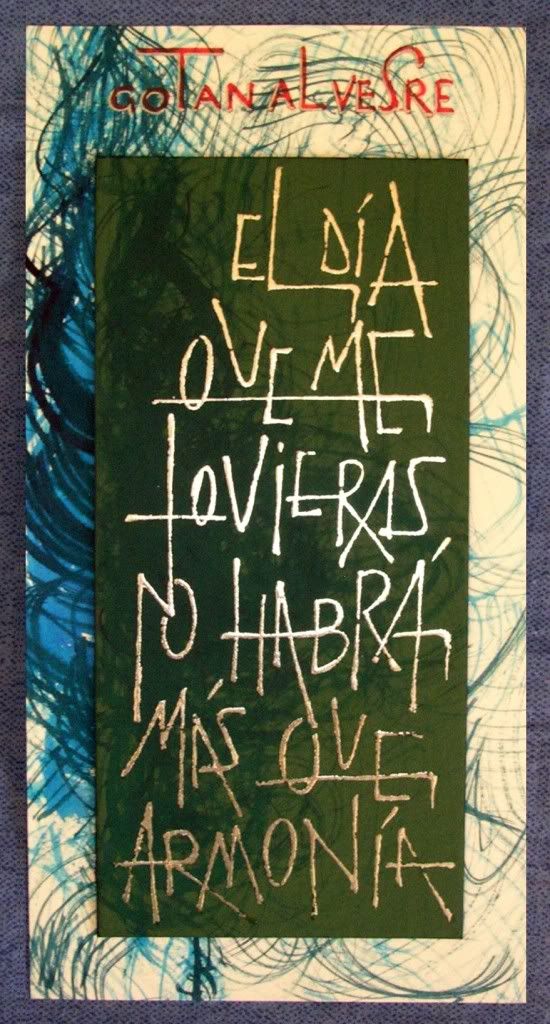 GOTAN AL VESRE (EL DÍA QUE ME QUIERAS)
tango, Gardel & LePera, 1922:

- Fabriano "Roma" cardboards, total size cms. 12 x 21;
- silver leaf 925% on gum ammoniac;
- modern inks.