...along the path...
so, our dearest
wicapis said "gab, why don't you show on LJ the proceeds of your scribe/illuminator's work?", and my reply was like
"ehr...uhumm...well...oooh I don't know..." - obviously, NOT because of any "secretness" or whatever – I'm just very shy about it, mostly
because I don't think to be such an excellent gilder, I wish I could get to those SPLENDID results that you all can see if you surf a little
around the web – but I'm on LJ to make of it my "virtual desk", like many of us, and to collect my friends' suggestions/comments – so I took
some (very bad, my fault, the camera had a collapse in my hands) photographs "along the path", from the dry gesso stage until the very final
burnishing, done this time first with the stone, then with one of my Japanese brushes (swan's neck feathers, the most delicate one I have)
to give the final shine – I must say, silver is not gold, so that most of the times the final result can be far rougher and rather UGLY, but as I've
just repeated I'm a very poor gilder – anyway, here you are the pics/phases and a short colophon/comment...ah, by the way, this "first step"
is what I call the PARALLEL ESSAY, a different folio made with the SAME items, in order to realize my faults and not make the same on
the "important work"...which, this year, because of many reasons taking my attention far from my SCRIPTORIUM, runs the serious risk of
not getting to be my best folio ever...:




vellum XVIII century, ram's shoulder, binding parchment from a Bible - "W"(ill be one of Shakespeare's sonnets);




first step, the raised gesso at its dry stage (this vellum being one of Cowley's beauties instead) – and a shortcut
(yes, such a horrid pic!) of the first gilding passage, made with a "warm" agathe on the dry gesso surface;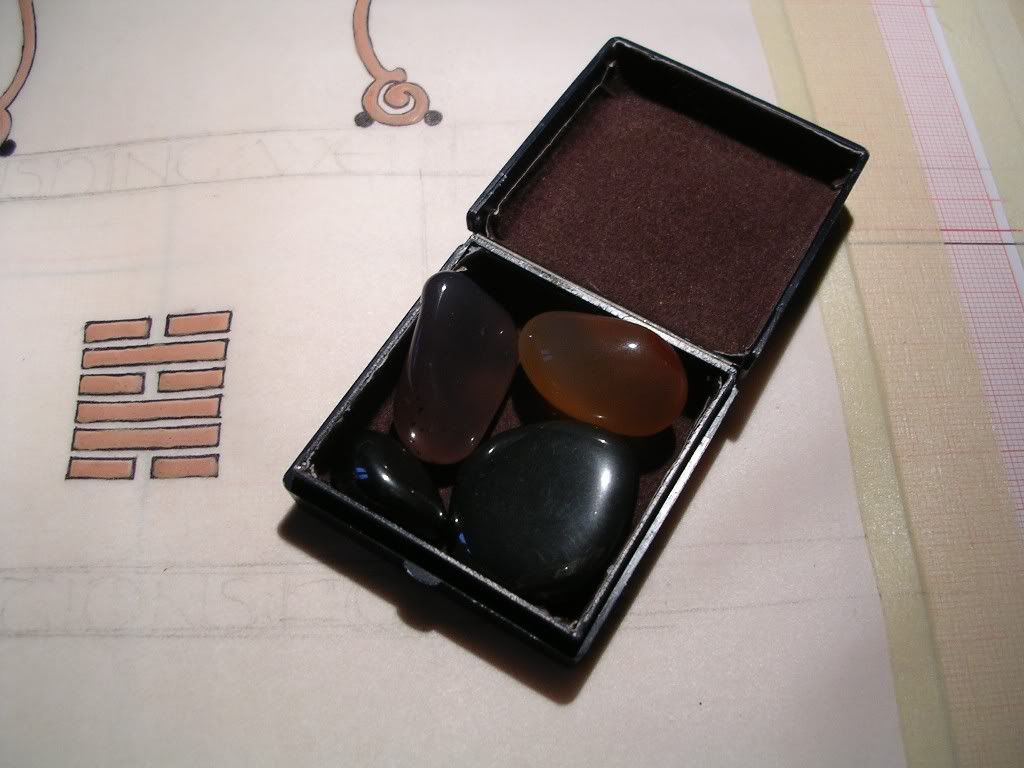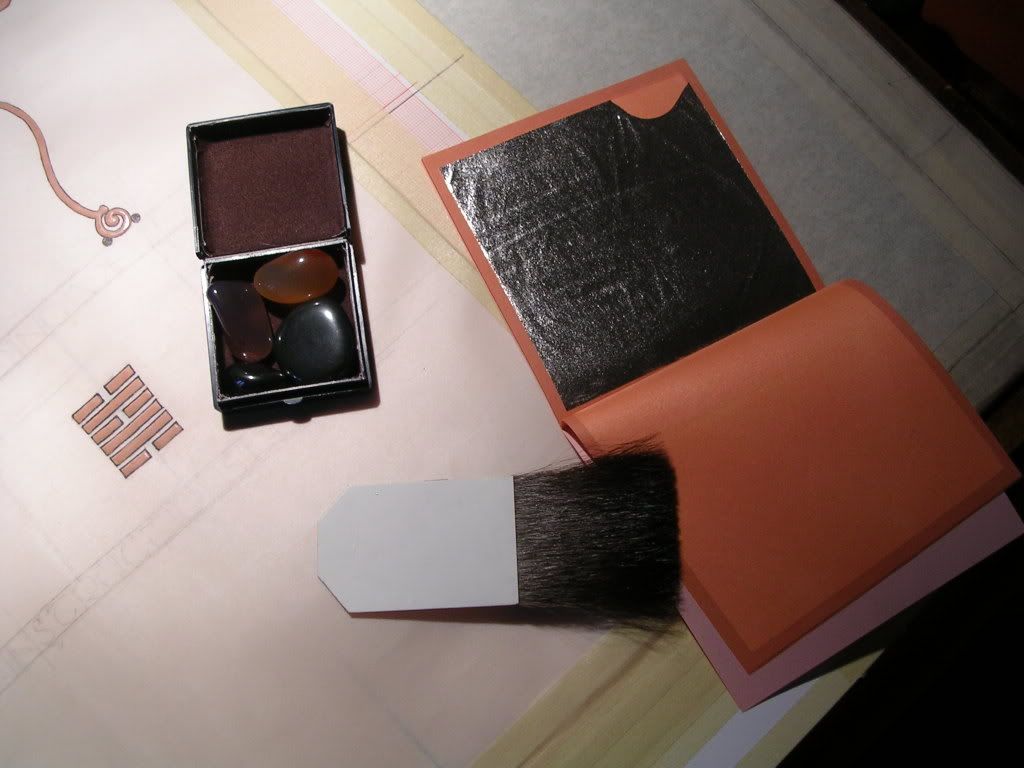 my favourite burnishers – just smoothest small stones of agata and ematite – and the same with one booklet of 925% gilding silver leaf;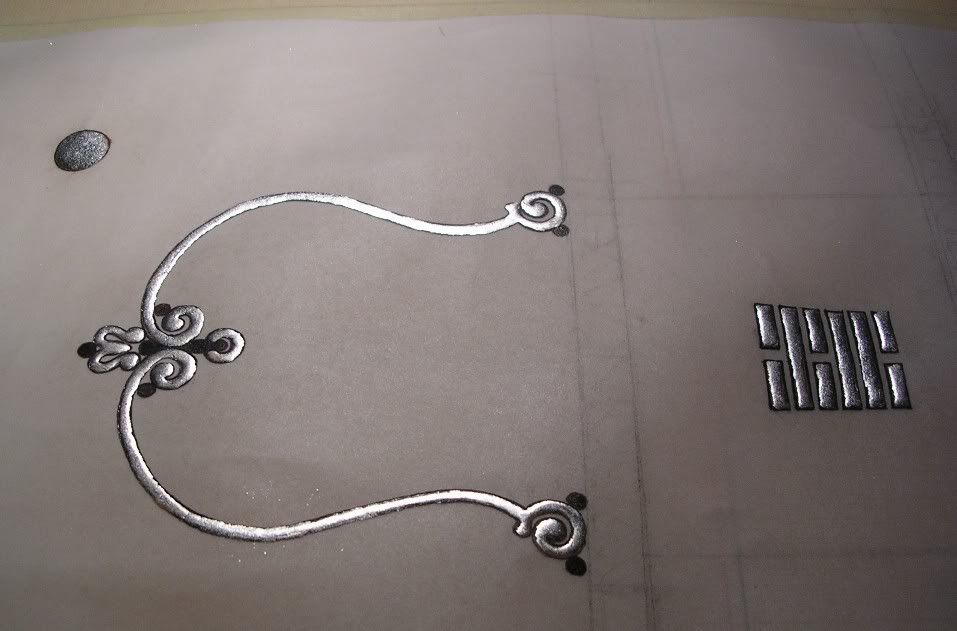 what the work looked like after being burnished with the "cold" ematite;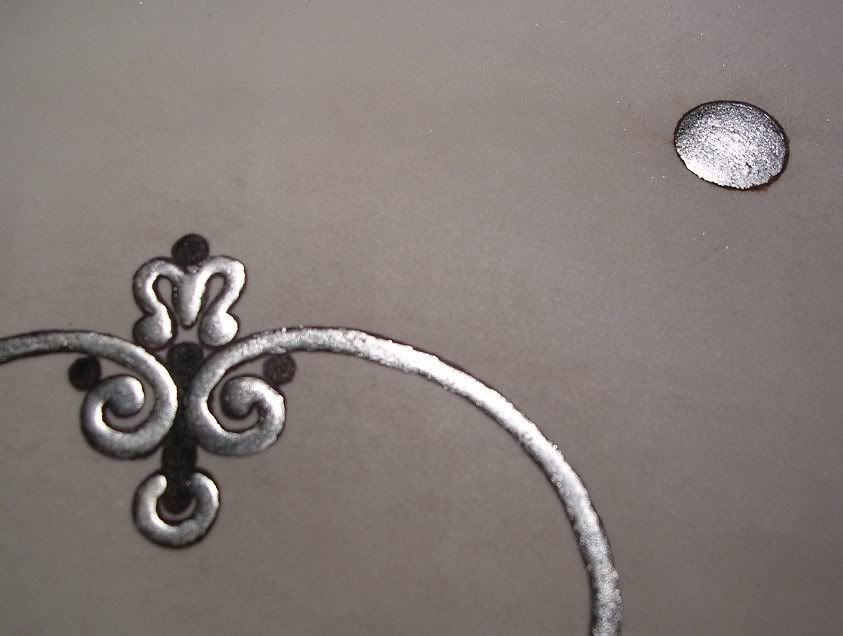 a shortcut of the latest work (one more horrid pic) after my "all-personal" feather burnishing finish.