"beach haiku" ・「海辺俳句」
I've been very silent, I know - well, I'm going to have lots to post and say (hopefully, new works as well) and autumn is
probably the rightest time to...for now, here you are some 「海辺俳句」, "beach haiku": the first one, after the kindest
gift of an excellent green tea coming from the hands of the even more excellent sakuo sensei:





唇や
月夜に甘き
とものお茶

「kuchibiru ya ・ tsukiyo ni amaki ・ tomo no o cha」
my friend's tea, sweet to my mouth under this moonlight 


as for the other ones, well...I don't know exactly the reason for I wrote them in such a mood - maybe the simple summer ending, maybe
my new way of life begins to show its effects on my mind and soul - who can say?, I myself am still mumbleing about!...anyway, voilà: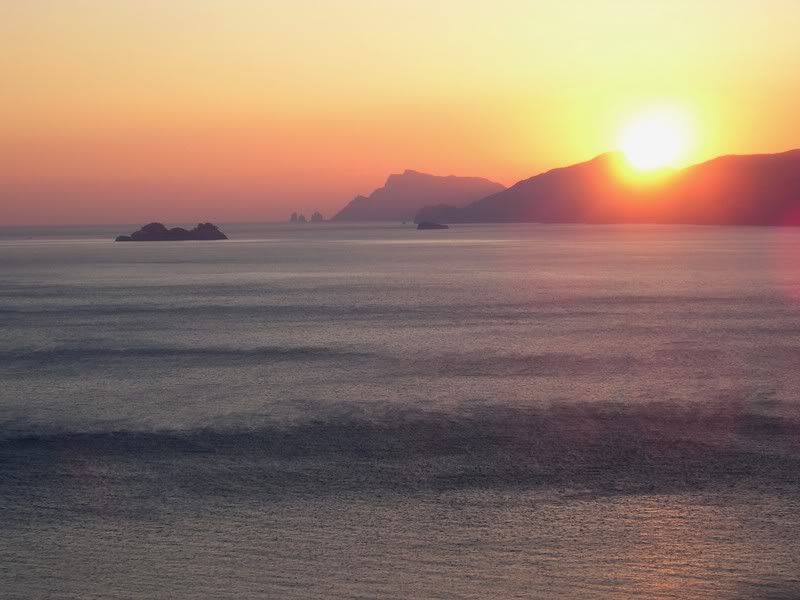 夏の午後
盗んだ愛の
考えは

「natsu no gogo ・ nusunda ai no ・ kangae wa」
summer afternoon - a thought of stolen love





恋の夢
一つが終わる
夏夜毎

「koi no yume ・ hitotsu ga owaru ・ natsu yogoto」
every summer night, a dream of love gets to its end.





夏の夜の
最後の光
磯匂う

「natsu yoru no ・ saigo no hikari ・ iso niou」
...a summer night's salt-scented last light...


夏光
笑いの時に
年を取って

「natsu hikari ・ warai no toki ni ・ toshi o totte」
summer light, gets older in the time of a smile.


obviously (as usual) my nihongo needed billions corrections and re-writings, so thanks once again to sakuo sensei for his sudden
and extremely kind help...anyway, this is how I felt to express myself and my world along these strange, lazy, thoughtful summer
days - this time, more than ever, your comments are absolutely, needingly, deepfriendly welcome.