sempre più vivo...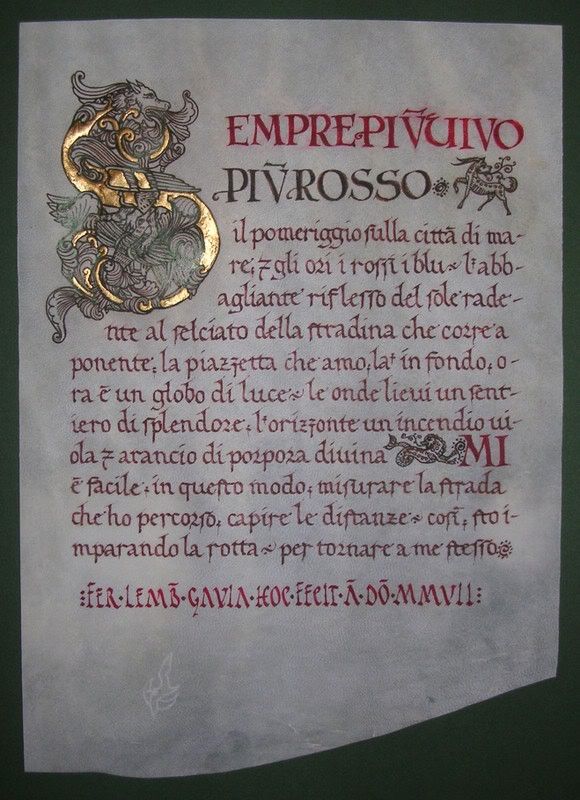 more and more red more and more lively the afternoon on my seatown - these golds and reds and
blues, the highbeam sun reflexing to the pavement of a small road bound west...that piazzetta I love,
down there, is now a globe of goldorange light – the gentle waves are a path of splendor, the horizon
a violetorange fire of Divine purple...this way, it is easy to measure the road I have been running, yet
to understand the distances – this way, I learn the rout to get back to myself.


- support: vellum (ram), approx. second half of XVII century;
- size: irregular, ca. cms 18,03 x 23.09;
- quills: swan, turkey (left wing medium rowers);
- colours: sepia, brown;
- ink 1: "ferro/gallico" (with nerofumo & oak galls);
- ink 2: "tannico" (with wine & olive cenders);
- gilding: raised gold (leaf, 23.1/3 kts.);
- hands: gothica pristina, "false-uncial", capitalis rustica;
- bottom left, embossed with the "night gull (yorukamome)" seal.