a spiked night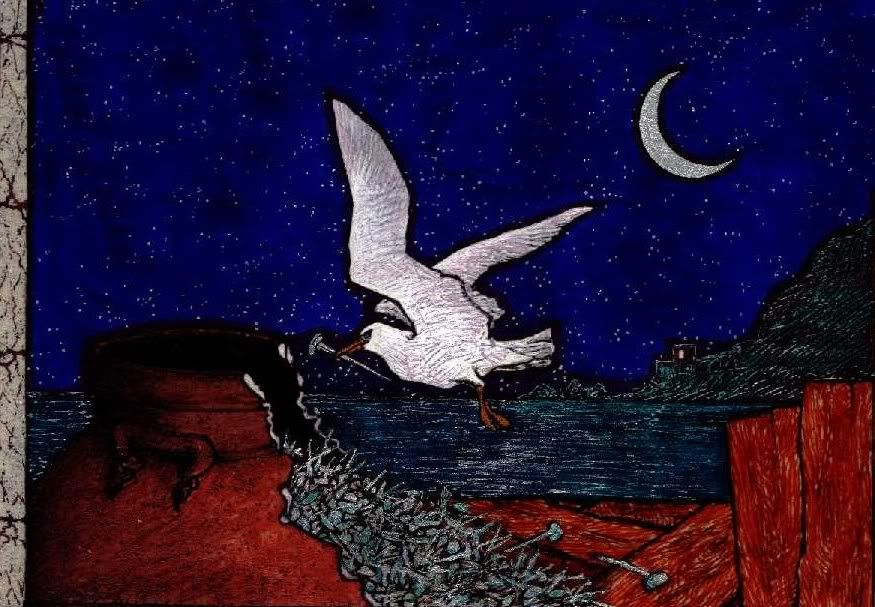 a thought - evident, sudden, unpleasant- struck me as soon as I woke up...I thought that a friendship
doesn't ask only for PRESENCE - although this is the most important component of it: suddenly, I've been
hit by the importance of the WHY...I mean, "why do I offer myself in SUCH A WAY?...my friends say
so (too) often of me things as "artist" and alike, and it seems to me so silly to offer right them
only this conceited and vain part of me" - I need therefore to explain this presence of mine, since
it seems to be till now not a BEING, but an APPEARING: and I keep on running into myself
the bad impression of sitting here and yell at you all "hey ya, people!, come and see how BRAVO I am!"...
...yes, I know, even now I risk to give an idea of "justification", unrequired and some stupid - but
I believe that I owe this to all of you...and since I am neither a literate nor an essayist, I have
asked for help to the baggage of my memories, and I have found in a forgotten drawer three things
(three pearls) which will be far clearer than these few poor words of mine, still confused by the
numbness of dawn: I don't dare translate in full the first one, that certainly will be far more appreciated
by everyone of you when reading it in his/her own madrelingua - the second doesn't need any translation
(it's even too much known), and the third can only be FELT...would you mind, please, losing only
a few minutes of your time to search and look for them - and please imagine, when you'll be
reading listening feeling, that I too am there with you in your "cha room"...?

• Natsume Sōseki, KUSAMAKURA (grass pillow)– chapt.1, the opening first about 50 lines;
• Simon and Garfunkel, BRIDGE OVER TROUBLED WATER;
• Wagner, TRISTAN UND ISOLDE, "death of Isolde", closing pièce of the Opera.

ps: I also thought I should traslate these lines in some more languages, but that would be as well
sort of some "back to presumption".