...MOONSHINE?!?...
this was – unbelievably, I know – a moonshine, about 23:30 at night...more
than ever rare moment, as by mere chance I happened to drive along the coast
and found myself right around what I use to call my "towernest" - an ancient
watchtower ruin dating back to the IX century, a shelter against saracen's
incursions, where "my white family" have chosen since ever to settle - so,
can you imagine it? a MOON!...and what an ineffable mood, beyond any
word, any description, any possible picture - oh, how poor, my haiku...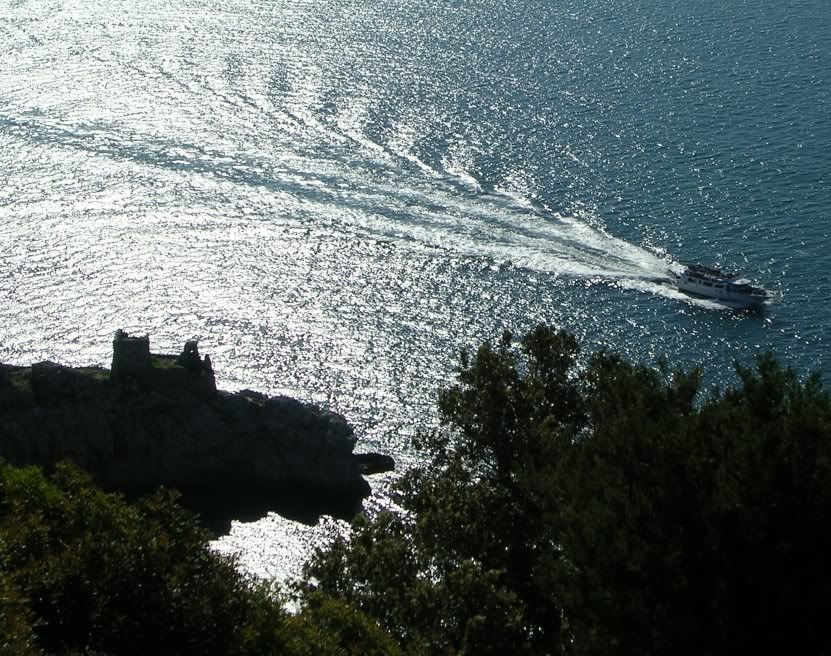 月光を
そろそろ痛い
賛美して

gakkou o
sorosoro itai
sanbi shite

nearly a pain, what I feel - charmed by this moonlight

...poorer and poorer haiku - some days later, I'm adding the nice, new version written
by the excellent Zumi Sensei, after the (obvious) many corrections to my one...:

痛いほど
心に差し込む
月明り

itai hodo
kokoro ni sashikomu
tsuki-akari